A Note from the Principal…
2021
Dear Parents/Families of Rhawnhurst School,
We hope this letter finds you well and that you are taking time to enjoy the summer months.
The School District of Philadelphia is in the planning stages for a safe return to in-person learning for all students. The COVID-19 pandemic has affected our District, and the opportunities for our children, in many ways, but we are committed to doing everything we can to recover and improve student outcomes this year. One change we are making, as part of a larger strategy for improving outcomes for all students, is phasing in a standardized approach to daily start and end times.
This year, with the support of Transportation Services, all bus schedules will be aligned with one of three uniform bell times. Standardizing our bell times will help to reduce the amount of time students spend on buses, help ensure buses are on-time more often, allow for consistent cleaning of high touch areas on buses between runs, and help the Office of Transportation Services overcome a significant reduction in staffing due to resignations and retirements over the last 18 months.
As a result, Rhawnhurst School has new start times and end times for the 2021-2022 School Year. This year, school will begin at 8:15 am and end at 2:54 pm each day.
We are providing this information now so you can start to make any needed family arrangements ahead of time to ensure your child can attend school on time every day in alignment with this new schedule.
More information about our return to school in the fall, and opportunities for you to participate in school and District-level meetings and events, will be shared with you during the District's Back-to-School campaign leading up to August 31st — the first day of school. In the meantime, I encourage you to visit the School District of Philadelphia website on a regular basis for the most up-to-date information: www.philasd.org.
Wishing you a safe and healthy summer!
Sincerely,
Joy Kingwood, Principal
Success and Achievement
We are excited to announce that Rhawnhurst Elementary School was recognized as a National Blue Ribbon School by the U.S. Department of Education — one of just 367 schools nationwide to receive this prestigious honor for high performance during the 2019-2020 school year.
Rhawnhurst is recognized as an Exemplary Achievement Gap Closing school, meaning that it is among Pennsylvania's highest performing in closing the gaps that exist between various student groups and the entire student body.
Join us in congratulating Rhawnhurst's hard-working students, principals, staff, and supportive community members! Shout them out on social media using #PHLedBlue.
Together, we all play a role in supporting the continued success and achievement of our students and schools. So let's all celebrate as colleagues and keep up the great work!
Sincerely,
The School District of Philadelphia
Office of Communications & External Relations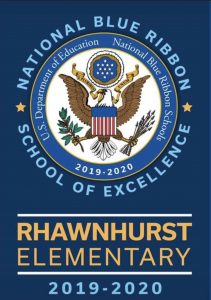 School Information
Topics like Chromebooks, meals, registration, etc, has been consolidated click here:
https://www.philasd.org/backtoschool/
Working papers
https://www.philasd.org/cte/about/working-papers/
Description: Limited hours and times and increased safety protocols apply
Medical Benefits Help
https://www.pccy.org/resource/howtogethealthinsuranceduringcovid19/
Description: If your children need health insurance, either because they never had it or because your benefits have changed during the COVID crisis, our partners at PCCY can help you apply.
Navigating Google Classroom, Lexia, and Imagine Math  for Parents & Students
Click here to access directions about the above programs:
SCHOOL OFFICE HOURS:
Main Office Hours:
You will need to call to schedule an appointment beginning August 9th.
Beginning August 9, 2021, the office will open Monday through Thursday, at 9 am and is closed from 12p- 1p. It will reopen from 1-2:30.
---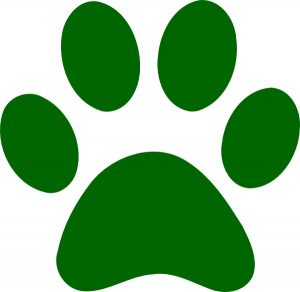 School Motto:
We are many.
We are one.
We are Wildcats!