Comprehensive Plan Draft
The School Plan and Feedback Form are available below.  This information is an essential part of the Comprehensive Plan process, and the SDP would like to gather as much feedback as possible from our stakeholders.
Rhawnhurst Elementary School's Comprehensive Plan Draft, click below:
Here is the link to access the PDF of your School Plan for the School District of Philadelphia,  Rhawnhurst is listed under TSI/Non-Designated (please see above).  You can access additional information by using the link below.
**Please Note: Schools are separated by federal designation, e.g. A-TSI or Non-Designated/TSI, not by Learning Network.
https://www.philasd.org/planningsupports/programsservices/programsservices-intermediate-unit-26comprehensive-plan/
Here is the link to the feedback form:
https://docs.google.com/forms/d/e/1FAIpQLSdJxSp_ZEfuoQ4RrSSE9fwZ0zZef6dbvqTIIiA01jx3MEEBZg/viewform
The public review window will remain open until June 30, 2020.
Parents of Exiting 5th Grade Parents:
Please see the attached forms for entrance into ALL Philadelphia Public Schools.
Report-of-Physical-Examination-Form_MEH1-1
Important Information for ALL Parents:
Title: Remote Learning Survey
https://www.philasd.org/face/remote-learning-family-survey/
Description: We are asking parents and guardians to take a short survey, by May 22, to help us collect feedback about their experience with remote learning.
Title: Food Benefits Program
https://www.philasd.org/studentplacement/pebt/#1588886482095-c70fa5ef-2899
Description: Food benefits (P-EBT) cards will be distributed to qualifying families. Learn more and update your address here.
Title: Need working papers?
https://www.philasd.org/cte/about/working-papers/
Description: Limited hours and times and increased safety protocols apply
Title: Medical Benefits Help
https://www.pccy.org/resource/howtogethealthinsuranceduringcovid19/
Description: If your children need health insurance, either because they never had it or because your benefits have changed during the COVID crisis, our partners at PCCY can help you apply.
Coronavirus Information Hub
For the latest information, and valuable resources to help you and your family stay safe and healthy click here:
https://www.philasd.org/coronavirus/
Chromebook Information
https://www.philasd.org/coronavirus/chromebooks/
Navigating Google Classroom, Lexia and i-Ready  for Parents & Students
Click here to access directions about the above programs:
Registration will take place at the School District of Philadelphia building. Please click here for registration information.
Kindergarten Registration
https://www.philasd.org/studentplacement/services/kindergarten-registration/
Student Registration & Placement
https://www.philasd.org/studentplacement/
SCHOOL YEAR OFFICE HOURS:
Main Office Hours: Currently Closed until further notice.
PLEASE NOTE:
There will be no early dismissals from 11:30- 12:30PM AND after 2PM (PER SDP Policy).
---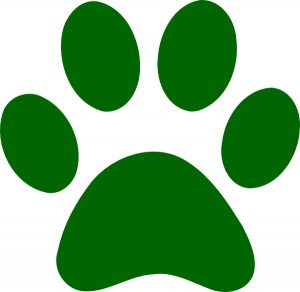 School Motto:
We are many.
We are one.
We are Wildcats!