Parents
Information for Families
School Selection Process: Parents of 4th & 5th Grade Students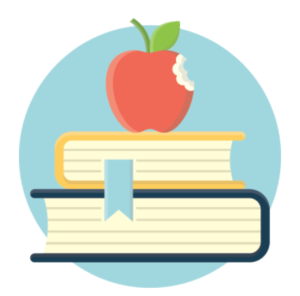 Attention 4th and 5th Grade Families, the school selection process has started for the 2023-24 school year. If you would like the option of your child attending a Middle School outside of our neighborhood boundaries, you must apply on The School Selection Website. There you can find timelines, information on schools, applications, FAQs, support, and more. The window to select a Philadelphia School District Middle School is open now until November 4, 2022 at 11:59pm. Any questions please contact Mr. Finn, School Counselor, at (215) 400-3220, #2 or sfinn@philasd.org. Thank you!
---
2022-23 School Registration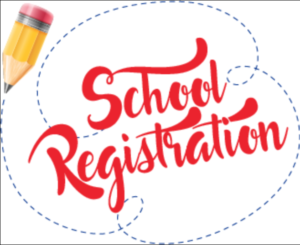 2022-2023 is available online for all grades.  In-person is scheduled by appointment only. Online registrations have an advantage over in-person.
https://www.philasd.org/studentplacement/registration/
---
Required Documents

You will need to upload the following documents for registration: The dates of the information listed below must be within the last 60 days in order to be valid.
Parent/Legal Guardian must provide photo Identification (examples: Current PA Drivers License/Non-Drivers License or valid Federal, State, or Municipal employment identification, Passport).
Proof of Residency (examples: Deed, Original Rental Agreement/Lease (must be typed, signed by all parties and notarized), Current Voter Registration Card, Current Utility Bill, (e.g. PECO, PGW), Foster care, and DHS letters are also acceptable for registration when a student is in the care of a Foster/child care agency.
Proof of your child's age. Acceptable proof includes birth, baptismal, or other religious certificates, a passport, or immigration documents.
Your child's Health Appraisal Forms and immunization records showing proof of the following inoculations: Diphtheria, Tetanus, Poliomyelitis, Measles, Mumps, Rubella (German measles), Hepatitis B, and Varicella (chickenpox).
Your child's most recent report card and any other useful information (IEP, etc.) from the child's former school or school district.
This process is ONLY for those students who are brand new to the School District of Philadelphia and/or did not complete the 2021-2022 school year in a School District of Philadelphia School. Please make sure you have all of the proper documents in electronic format before starting and follow all instructions carefully.
---
Documents for Parent
---
NURSE'S NEWS
OFFICE HOURS: By appointment only.
NO APPOINTMENTS ON FRIDAY.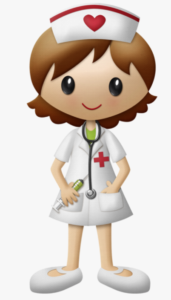 From the Health Office, Ms. Hunter:
We hope that students and families are staying healthy and safe during this time! Please be sure to make necessary appointments for your child's physical and dental exams, as well as keeping up to date with their immunizations record. Students that require medications in school, will need the forms below to be completed and up to date annually.
This year all forms must be printed out and filled in then sent to school with your child or dropped off by a parent. If you are having difficulty accessing a printer please let the nurse know and I can give you copies of anything you need. I will also accept scanned documents or photos emailed to ekhunter@philasd.org. Scroll to the bottom of this post for the link to all the forms.
S-865: Emergency Medical Information Form. This is needed for ALL students every year. This gives (or denies) the nurse permission to give your child Motrin or Tylenol while at school, and gives the nurse information about your child's health needs and medical information. Please be sure to include all health issues including ADHD, seasonal allergies, and mental health concerns. Please also be sure to list all medications taken, even if taken as needed or only at home. Find it here: https://www.philasd.org/studenthealth/wp-content/uploads/sites/854/2020/03/S865.pdf
MED-1: Medication order form. This must be filled out by the doctor and must accompany ANY medication that is to be given at school including asthma inhalers, Epi-pens, ADHD medications, seizure medications, and any emergency medication that may be dispensed at school.
Find it here: https://webapps1.philasd.org/downloads/tdm/MED-1.pdf
MEH-1: Physical Exam Form. This form is required for those students entering Kindergarten, 1st grade, and entering a new SDP school. This should be filled out by the pediatrician when the student has a well check. All children should have a yearly well check. Find it here: https://drive.google.com/file/d/1imfucMuylQ8o38r0p_9Y4m9Piw5hWi14/view?usp=sharing
MEH-155: Dental Form. This form is required for all students going into Kindergarten, 1st grade, 3rd grade, and entering a new SDP school. All children should have a dental exam twice a year or every 6 months. Find it here: https://drive.google.com/file/d/1ZGaA_f2NgMd6Y65xC8sQ1Su9-EmTyGzT/view?usp=sharing
Covid Testing Consent Form: This form is needed for all students attending in-person education. It gives permission for the school nurse to perform Covid testing for students. Find it here: https://www.philasd.org/studenthealth/covidtesting/
Please email Nurse Hunter with additional questions: ekhunter@philasd.org